We changed the name of the Fund from the Devon Equity Income Fund to the Devon Dividend Yield Fund to better reflect the purpose of the Fund, which is to provide attractive returns over the long term by investing in a portfolio of shares that generates an above average dividend yield. The Fund has been one of the best performing funds in the NZ market and, as well as paying out an after tax and fee yield of 5%, has generated strong capital growth.
We also increased the number of securities the Fund can invest in from the previous limit of 25 to a range of typically 25 -35. We believe this range still keeps the Fund relatively concentrated while allowing for more diversification.
These changes took place on the 1 August 2015 and everything else with the Fund has remained the same.
---
The Devon Dividend Yield Fund ("the Fund") consists of a select group of approximately 25-35 New Zealand and Australian listed companies. These stocks are chosen for their attractive dividend yields and growth prospects with the aim of maintaining the dividend yield and capital value in real terms.
FUND UPDATE CLICK HERE TO INVEST IN THE DEVON DIVIDEND YIELD FUND
---
Fund Outline
 
Investment 
Objectives - The Fund invests in a well-researched portfolio of shares that are consistent with the objective of a long-term investor looking to invest for the purpose of:

Dividend yield
Some growth to maintain the dividend yield and capital values in real terms

 
Strategy - 

The Fund invests in a select portfolio of approximately 25-35 New Zealand and Australian listed equity securities chosen for their attractive dividend yields, with some growth prospects to maintain the dividend yield and capital value in real terms. The Dividend Yield Fund is actively managed, which means the holdings and investment returns may differ considerably from its benchmark.

 
Limits - 0 – 100% NZ shares, 0 – 100% AU shares, 0 – 10% Cash (for liquidity purposes)
Portfolio Manager
Nick Dravitzki - Nick has over 8 years industry experience and prior to joining Devon in 2010 was an analyst at NZ Funds focussing on their Dividend Yield strategy.
Hedging

The Fund will typically be fully hedged

Distributions
Target distributions of 1.25% per quarter after tax
Structure
Portfolio Investment Entity (PIE)
Suitability
Suitable for New Zealand investors who want an actively managed, concentrated, exposure to the New Zealand and Australian stock markets. Given the nature of this investment, we recommend a minimum investment period of at least five years.
Fund Details 
Date of Establishment: 12 December 2012
 

Date of Transition to the FMCA Regime: 14 October 2016

 
Manager: Devon Funds Management Limited
 
Supervisor: The New Zealand Guardian Trust Company Limited
 
Auditor: PricewaterhouseCoopers
Minimum Amount for: 
Initial Investment: $10,000
 
Additional Investment - $1,000 or $100 per quarter with a regular savings plan
 
Withdrawal: $2,000
Fees 
Entry & Exit Fees - Nil
 
Management Fee - 0.7% p.a.
 
Performance Fee - The performance fee is the first 10% of gross portfolio performance above the hurdle rate of return of the 50:50 composite of the S&P/NZX50 (Gross) index and the S&P/ASX200 (Accumulation) index fully hedged. The high water mark can be reset every 3 years at the Manager's discretion and will be adjusted to take into account any distributions made.
 
Switching Fee - Nil
 
Other Fees - Please refer to the Product Disclosure Statement for details of other fees
Distributions
Quarterly (at Manager's discretion)
Trailing Commission
Nil
Buy/Sell Spread
Nil
Applications & Withdrawals
Daily, by 2.30pm (NZ time) to receive that COB price.
Unit pricing

Available here

Previous Funds Updates 
Available here
Download FundSource Report below:

The FundSource rating information is an extract only and is published under license from FundSource Limited ("FundSource").  The FundSource rating was provided as at 10 March 2017.  For more information and explanation of the ratings used please see: www.fundsource.co.nz/research
Any representation or statement expressed is made in good faith on the basis that FundSource is not able to be liable in respect of such representation or statement.  FundSource does not guarantee the accuracy of third-party information used to prepare reports.  This information is intended for general information purposes and should not be relied upon as a substitute for detailed advice from a professional financial adviser.  Copyright © FundSource Limited.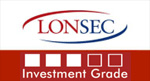 The Lonsec Limited ("Lonsec") ABN 56 061 751 102 rating (assigned July 2013) presented in this document is a "class service" (as defined in the Financial Advisers Act 2008 (NZ)) and based solely on consideration of the investment merits of the financial product(s). It is not a "personalised service" (as defined in the Financial Advisers Act 2008 (NZ)) and does not constitute a recommendation to purchase, sell or hold the relevant product(s), and you should seek independent financial advice before investing in this product(s). The rating is subject to change without notice and Lonsec assumes no obligation to update this document following publication. Lonsec may receive a fee from the fund manager for rating the product(s) using comprehensive and objective criteria.
The Fund is governed by the Trust Deed dated 30 September 2016 and Fund is established within a registered managed investment scheme under the Financial Markets Conduct Act 2013 (FMC Act). You can download a copy of the Product Disclosure Statement and Fund Update below for more detailed information about the Devon Investment Funds. You can review a copy of the Trust Deed, Product Disclosure Statement and other important Scheme documents at any time by contacting us or electronically on our website or on the Scheme's register on www.business.govt.nz/disclose.